Learning and Community Manager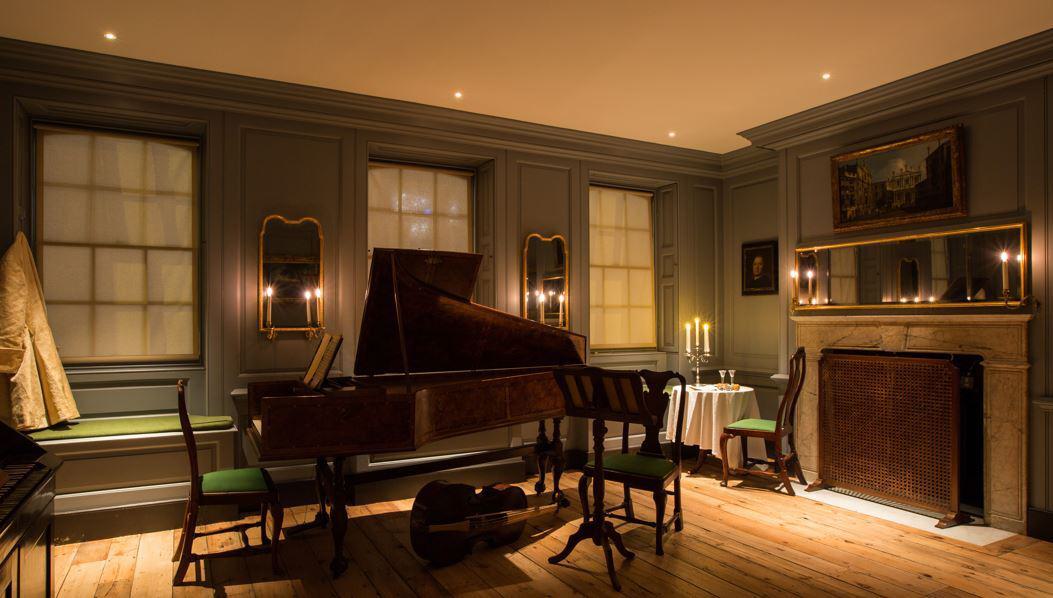 Handel Hendrix House re-opened in May 2023 to five-star reviews following a £3million restoration and expansion. Visitors to our Mayfair museum can now experience the home of the composer G. F. Handel beautifully restored, the London flat of rock legend Jimi Hendrix, exhibitions and live music all in one visit.
We are seeking an inspiring musician and educator to establish a new learning and community programme at Handel Hendrix House. This appointment has been made possible by generous funding by The Linbury Trust.
The role
As Learning and Community Manager you will be responsible for sharing the music and stories of Handel Hendrix House with schools, colleges, universities and a diverse range of community groups. You will develop a portfolio of learning opportunities to support learning within the National Curriculum in Music, History and other subjects, delivering some sessions and managing the participation of freelancers to deliver other elements.
You will establish new relationships and lead collaborative projects with organisations in our local community, particularly those working with migrant and refugee groups to deliver projects and an annual installation. A programme of teacher CPD and an annual music summer school will also be key elements of your activities and you will be responsible for developing inclusive interpretation to help everyone feel welcome at Handel Hendrix House.
About you
You will be a confident and creative musician, able to communicate and inspire diverse audiences. With an understanding of the National Curriculum you will be able to develop and deliver content across genres and the different demands of GCSE and A Level Music. You will also wish to broaden your skill set to develop programmes that support learning in History, English and other subjects and to work with artists and practitioners of other disciplines to deliver enriching learning, experiences and content.
About us
Open since 2001, and now magnificently reimagined for 2023, Handel Hendrix House is one of the UK's most distinctive house museums. Located in the heart of Mayfair, just five minutes away from Bond Street tube, we present two listed buildings as the homes of two incredible musicians. Baroque composer G.F. Handel lived in 25 Brook Street for over 30 years and it was here that he composed most of his most famous music, including Messiah. Jimi Hendrix moved into the flat at the top of 23 Brook Street in 1968, and described it as the first place he felt truly at home. Atmospheric and immersive historic rooms are complemented by exhibitions, and live music can be heard most days at the museum. We are a dynamic, growing team with big ambitions for the future of Handel Hendrix House.
Further information
The role is full time, 40 hours per week Monday – Friday (09.00 – 17.00) with one hour paid lunch break. Some evening and weekend work will be required, for which overtime or time-off-in-lieu will be given. The role is based fulltime at the museum on Brook Street, Mayfair, which has excellent transport links. Occasional home working is possible and any longer-term hybrid working proposal will be considered after successful completion of the six-month probation period. The presumption will be that most of the time is spent in the office. We offer 25 days annual leave per year in addition to statutory holidays and automatic enrolment into our pension scheme from the first day of employment.
The role is made possible by generous support from The Linbury Trust.
Salary: £34,650 per annum
To apply, please send a current CV with a cover letter explaining your motivations for applying and suitability for the role to [email protected]
Closing date for applications, Sunday 17 December. Please note we reserve the right to interview and make an appointment to the role prior to the closing date should outstanding candidates emerge early in the process. Please do not delay in submitting your application.
We welcome and encourage applications from people of all backgrounds. We do not discriminate on the basis of disability, race, colour, ethnicity, gender, religion, sexual orientation, age, veteran status or other category protected by law.
Please note, in line with our safeguarding policy, an enhanced DBS disclosure will be requested from the successful applicant and candidates must be able to provide evidence of their right to work in the UK.
Role description
Job title

Learning & Community Manager

Salary band

Manager

Reports to

Deputy Director

Key areas of operation

Learning and community programme, interpretation

Tenure

Permanent

Full time/Part time

Full time

Place of work

25 Brook Street, London

Hours of work

40 hours per week, Monday - Friday 09.00-17.00 including lunch break of 1 hour.

Some evening and weekend working will be required to deliver projects, attend/support museum events and as part of weekend cover rota.

Role Description approved

17/11/2023
Key responsibilities
Leadership
Lead all programming for primary and secondary schools, colleges, and universities, lead the community participation programme and lead the development of inclusive interpretation at Handel Hendrix House
Act as a senior leader in the organization, developing the museum and learning and community programmes in support of our mission, offering an inspiring example to colleagues and representing the organisation amongst peers, partners and stakeholders
Manage the involvement of partners and cultural practitioners in our activities
Schools, colleges and universities
Develop a new programme to support learning in music and other subjects within the National Curriculum, at GCSE and post-16 education that uses the unique stories and resources of Handel Hendrix House to deliver learning outcomes
Develop a programme of teacher CPD, building confidence and skills in teaching aspects of the National Curriculum, particularly music.
Deliver learning sessions and manage the involvement of musicians and other practitioners to deliver workshops as required
Establish and maintain an efficient system for booking school groups and collecting payments
Liaise with academic staff at universities to identify ways in which Handel Hendrix House can enrich the learning of undergraduate and graduate students
Community participation
Initiate and manage new partnerships with organisations supporting migrant communities in Westminster and, together, develop inspiring projects to deliver shared objectives
Manage the annual 'Making Home' project and installation as a key part of the visit experience at Handel Hendrix House
Summer school
Organise an annual music summer school, using the resources of Handel Hendrix House to inspire young musicians and to offer catch up/support for curriculum-linked music skills
Inclusive interpretation
Work with the Deputy Director and Visitor Experience Manager to identify priorities for interpretation and visitor resources to make visits to Handel Hendrix House inclusive and welcoming for all
Develop new interpretation or activities to achieve objectives for inclusive access
Evaluation
Be committed to best practice in evaluating and sharing the impact of our learning and community programmes and integrate evaluation into all relevant activities
Prepare reports for The Linbury Trust and other funders/stakeholders as required
Digital and Marketing
Create web and digital resources to complement on-site activities and promote the learning and community programmes
Liaise with the Commercial and Marketing Officer to market and promote the learning programme to meet budgeted participation levels
Budget and management
Manage the learning and community programme budget and be responsible for effective use of resources and meeting income targets for the programme
Ensure all activities are delivered in line with the organisation's safeguarding and health and safety policies with appropriate risk assessments and procedures
Key holder and other duties
Act as a key holder and be available to assist in the event of out-of-hours emergencies
Work on occasional weekends in order to gain an insight into the visitor experience and to cover staff absence
Perform other duties reasonably requested by the Director or Deputy Director
Person Specification
Quality

Essential

Desirable

Attitudes and behaviours

Motivated self-starter able to work with minimal supervision and co-operates effectively as part of a team
Takes ownership of objectives and takes pride in high standards of delivery
Inspired by sharing music and stories with everyone
Professional outlook and manner and able to have fun at work
Commitment to continual professional development and always looking for a better way of doing things
A passion for music, particularly either the music of G.F. Handel or Jimi Hendrix

Experience and knowledge

A confident musician, comfortable performing and demonstrating in front of diverse groups of learners
An experienced presenter or animateur able to make music and complex ideas accessible
Track record of collaboration and working effectively in partnership with other organisations to deliver artistic projects
Experience in safeguarding policies and procedures
Knowledge of the National Curriculum, particularly music, and experience of supporting the learning of primary and/or secondary school students

Experience of setting budgets and objectives
In-depth knoweldge of the music of G.F. Handel and/or Jimi Hendrix
Experience working with migrant communities

Leadership and working together

Working in teams with colleagues with other specialisms
Achieving objectives by working with others, including managing upwards and sideways

Developing and presenting strategies and plans

Qualifications

Music degree or diploma
PGCE or other teaching qualification