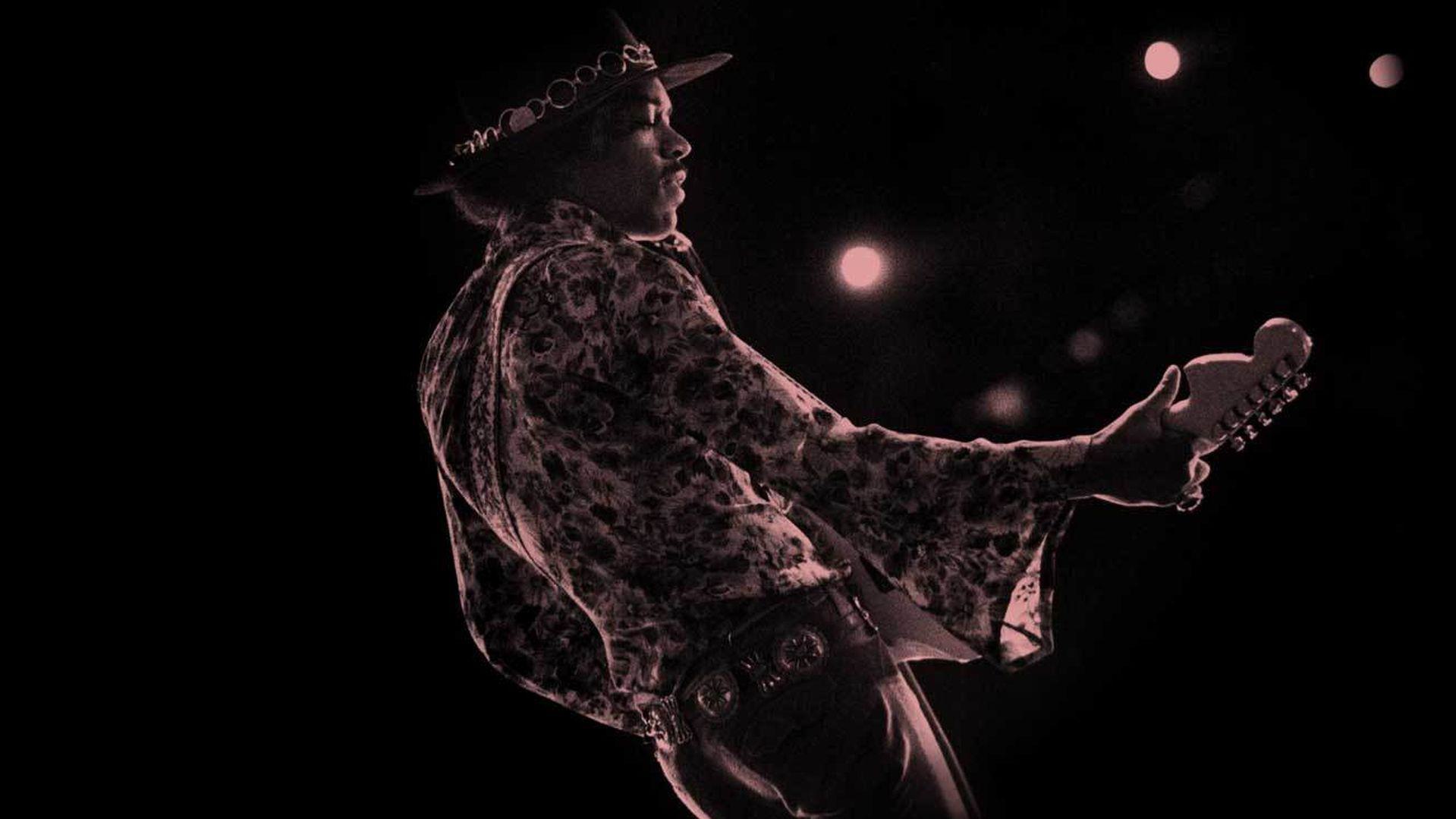 Learn About Hendrix
James Marshall "Jimi" Hendrix (born Johnny Allen Hendrix; November 27, 1942 – September 18, 1970) was an American guitarist, singer and songwriter.
Although his mainstream career spanned only four years, he is widely regarded as one of the most influential electric guitarists in the history of popular music, and one of the most celebrated musicians of the 20th century.
---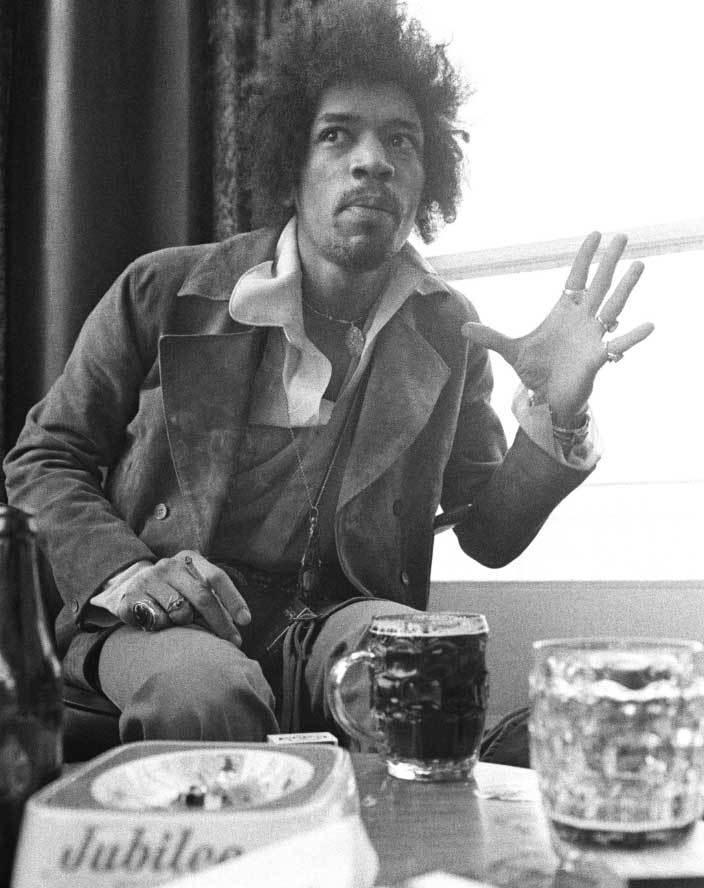 Jimi Hendrix at 23 Brook Street
Brought to London by manager Chas Chandler in September 1966, Jimi Hendrix quickly established a reputation as a spectacular live performer, based on an intensive period of playing in London clubs, as well as venues across the UK, often delivering more than one set per night.
The success of his first two single releases, Hey Joe (December 1966) and Purple Haze (March 1967), and his first album with the Jimi Hendrix Experience, Are You Experienced? (May 1967), coupled with the reputation established by his UK shows, led to fame; ensuring that when he returned to play shows in the USA, only nine months after he had arrived in London, he was already a European star.
---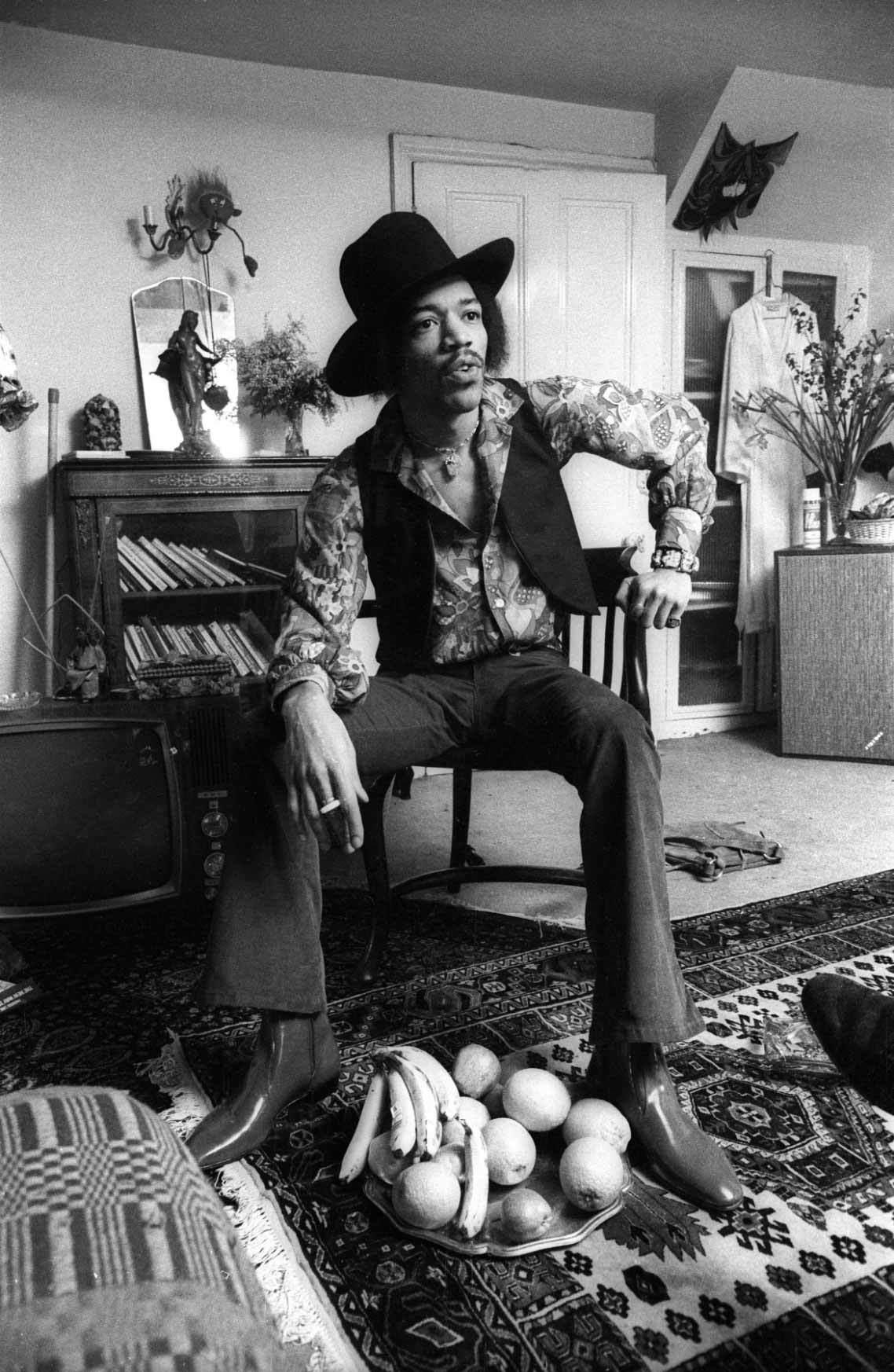 For the next three months Hendrix used the flat as his base, giving interviews there, writing new songs, and preparing for his February concerts at the Royal Albert Hall. On learning that Handel used to live next door he went with Kathy to the One Stop Record Shop in South Molton Street and bought some classical albums – including Handel's Messiah and Water Music. Read more about Jimi's record collection.

For Hendrix, Brook Street was the doorstep to the London music scene of the late 60s. His flat was a short stroll from legendary venues like the Marquee, the Speakeasy and The Scotch of St James and he would spend many evenings wandering from club to club looking for a chance to play.
On 14 September 1997, 23 Brook Street was chosen for an English Heritage Blue Plaque commemorating his life and work. It is the only officially recognised Hendrix residence in the world.
The Hendrix Flat opened permanently to the public in February 2016.
You can learn more about Jimi Hendrix by reading our companion guide to the Hendrix Flat entitled Hendrix at Home: A Bluesman in Mayfair. By focusing on Hendrix's time living in the flat at 23 Brook Street, and using extensive original research, Christian Lloyd's book brings a fresh perspective on our understanding of Jimi Hendrix, both as a man and as a musician.